Hi Christa !
Just wanted to let you know we had our beautiful boy Jasper Hamilton Jenkins on October 26th at 11:26am! <3 He weighed 3.6kg and was 56cm long! I was 41+2 weeks pregnant when my waters broke and there was meconium in the waters meaning that the hospital wanted to monitor bub's heart rate the whole time... so I wasn't able to move around as much as hoped! However we had our amazing hypnobirthing environment set up with the soundtrack playing and dim lighting etc and I used my breathing and sounding for 10/11 hours and surprised all the midwives when they realised how I was progressing without much fuss. I was able to get in the bath for a bit as well which was nice.
Everything I learned from you was AMAZING for 11 hours in hospital and despite a few complications I mostly birthed very happily and pretty naturally (I had some syntocinon at the end when I freaked about pushing and my contractions slowed - totally fear/mind/body/related - everything we talked about!)
So what I'm saying is thank you a million! We are so happy that the course helped us with smooth sailing for hours, and also helped us to continue smoothly and with a sense of empowerment when things didn't go exactly as hoped!
Xx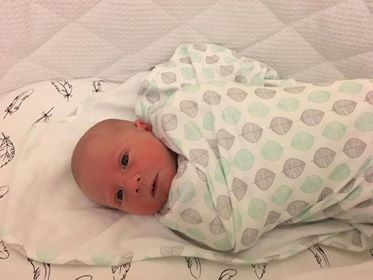 Categories: Birth stories & Testimonials, Hypnobirthing