An Australian childbirth education expert is set to deliver a world first for parents who birth their babies via planned caesarean. The program promises to prepare parents for a positive and empowering caesarean birth experience utilising hypnotherapy techniques!
Women across the globe are terrified of childbirth; which is not surprising when Hollywood movies and shows like One Born Every Minute make it look horrific. Even Robbie William's recent live Twitter about his wife's labour, although very humorous, made the whole process appear so painful. When a caesarean birth is suggested, fear can spiral out of control. Well, finally there's a solution – and it is home grown here in Australia.
Hypnobirthing Australia™, the fastest growing national childbirth education course in Australia, has today announced the launch of 'The Positive Caesarean Birth' program.
Australian childbirth education expert, Clinical Hypnotherapist and program founder Melissa Splisted says, "It seems unfair to me, that parents who are preparing for a natural birth have access to positive childbirth preparation, such as our regular Hypnobirthing Australia course, however when a caesarean is needed, mothers are often very nervous and scared leading up to the birth and have had no tools to utilise in order to remain calm. Considering that approximately 30% of babies in Australia are now born via c-section; this program has the potential to help thousands of families – which is great news for mums and babies.'
Practicing midwife and childbirth educator Nicole Wyborn from Newcastle remarked, 'I often have women crying and scared on the way to theatre. It is wonderful that parents will now have access to this preparation.'
Elizabeth Guthrie from Brisbane was one of the first mums to take advantage of the program. 'I refused to be railroaded into a horrible birth just because it was going to be in an operating theatre. This was the only birth this baby was going to have and whilst I could do something about it, it was going to be amazing.'
Elizabeth says, 'My anaesthetist was fascinated at how hypnosis and drugs could work together to produce such awesome results. And our Paediatrician continues to advocate for immediate skin to skin as optimum for every birth'.
Ms Spilsted said that she is amazed that no-one ever thought to provide this preparation and support to parents requiring a caesarean birth in the past. 'When mothers are informed and relaxed – they and their baby, are more likely to have a calm and positive birth experience. The empowerment that the mother feels then flows through to parenting. It just makes sense that we do all that we can to ensure that our birth is safe, calm and a positive experience – regardless of how our baby comes into the world.'
Parents who attend the course learn how to utilise relaxation, breathing and hypnotherapy techniques leading up to and during the birth to help reduce stress levels. Baby friendly practices (such as skin to skin contact) are also discussed, however these preferences are subject to individual circumstances and medical advice.
The hypnotherapy album 'Caesarean Birth – Calm and Relaxed' that accompanies the course is also available through iTunes and the Hypnobirthing Australia website.
'I am a passionate advocate for all parents having access to quality and positive childbirth education. Less fear and more joy is my motto! It is exciting to know that 'The Positive Caesarean Birth' program has now become available Australia-wide through Hypnobirthing Australia's network of caesarean-trained practitioners – comprising of midwives, clinical hypnotherapists, psychologists, doulas and childbirth educators.'
For more information visit www.hypnobirthingaustralia.com.au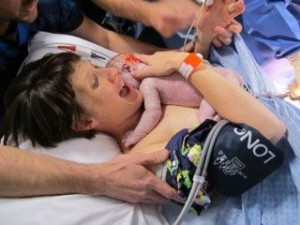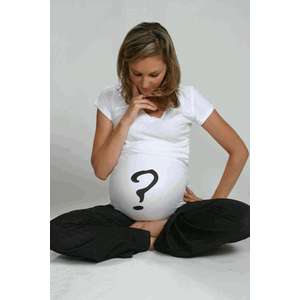 In my classes, my sole focus is to educate women about their choices for birth. Many of the things I talk about, one would not hear in a conventional hospital class. This is because, unfortunately, the hospital system is not set up to empower women but to control risks. In an effort to streamline care and minimise liability, a crucial element has been omitted from their system – supporting mothers to make truly informed decisions.
There is a significant difference between informed consent and informed choice, the former being what is most often practiced in pre- and post-natal care. Informed consent is where the caregiver provides information on a particular procedure which they are recommending. The intention is to provide all the risks and benefits of the procedure so that the "patient" (i.e. expectant mother) can give consent. Due to time constraints (or simply convenience) however, the information is often not thoroughly explained and is usually presented in such a way so as to "convince" the woman that the procedure is necessary and the risks acceptable. The focus is on obtaining consent rather than exploring options. In fact, the woman may not be aware that options even exist!
This contrasts greatly with informed choice, which involves full disclosure of all options (including options that the caregiver may not personally recommend) and an open exploration of the risks and benefits of each. By "open", I mean that:
different perspectives are discussed (i.e. differing views within the "birthing community" )
genuine discussion is facilitated (no coercion or judgement)
valid information is shared (where possible, sources and studies should be cited)
information is presented in an unbiased manner (or bias should be disclosed)
where time allows, women are encouraged to do further research at home before making a decision
'Waiting' or 'doing nothing' are also valid options to discuss.
The focus is on mothers making decisions based upon high quality information which they can then consider in reference to their own feelings and values. The "right" choice will be different for everyone and it is the woman who determines what is right for her and her baby. This decision-making process is far superior to the informed consent model.
There are a few key principles related to making informed (birth) choices:
There are risks and benefits to EVERY test and procedure.
You can accept or decline ANY test or procedure.
There are vastly different views amongst birth experts (i.e. doctors, midwives, researchers etc.) as to what tests and procedures are necessary or safe and in what instances they should be used.
Be aware that statistics and studies can sometimes be misused or misrepresented. For example,
a risk may "double" (i.e. it has increased by 200%) given a particular set of circumstances, which sounds quite alarming, but if the risk was 0.1% in the first place it has only doubled to 0.2% which may be acceptable to you.
Some studies are inadequately designed or controlled and therefore produce inaccurate results. Sometimes professionals mistakenly continue to cite these studies to justify certain procedures. (Check commentaries/critiques of studies to get the full picture).
Make choices that feel right for you. Your intuition is just as valuable as an expert's opinion (perhaps more so!).
Finally, take ownership of your decision. When talking about your decisions, rather than saying "my doctor/midwife said I had to do x", say "I/we chose to do x". You do not "have" to do anything – there is always a choice. Let your words reflect the active role you have played in the decision-making process.
Information on specific issues can be sourced from books, brochures, websites, documentaries and birth professionals (including doctors, midwives, birth educators and doulas). However, getting informed takes time and effort and some people prefer to just go with the flow. That also, is your choice.
In a broader context, informed choice is about living consciously and taking responsibility for your health. This can extend to such topics as vaccination, food, clean water, disease, and sustainable living (just to name a few!). There is a multiplicity of options out there in all facets of modern living. Seek out alternate views, get informed and make decisions that are true to you and your own set of values.
[Note: In this article I have referred to the mother/woman as the decision-maker. This does not diminish the important role that the father/partner has in supporting the mother, however ultimately the choice belongs to her as these choices affect her body. Moreover, only she can claim an intuitive connection with the baby that can guide her decisions.]
For my first baby, I attempted to induce labour "naturally" by getting acupuncture.  I think it was very successful as the next day I began pre-labour (a whole day of feeling sick - yay!) and then labour started early the next morning.  Would I recommend it to others - NO!
At the time I thought I was doing the right thing, but in retrospect I wonder if I should have let my baby come in his own time.  I had a traumatic labour and I wonder if that was partially because neither my body, nor my baby were really ready for it.  I was not particularly overdue (only a few days) but I wanted to make sure he came before Christmas.  Whilst I'm sure it would be a bit annoying for a child to share their birthday with Christmas I now think it is more important to let labour begin completely naturally whenever possible.  Don't rush into it.  Your body and baby will know when they are ready.
Of course if you are 2 weeks overdue and getting lots of pressure from your care-provider to induce medically, acupuncture could be a very good option.  But there are more gentle ways of naturally inducing labour that I think should be tried first.
Have a look at www.naturalbirthplan.com for suggestions on gentle ways of naturally inducing labour.
And if you can, read "Gentle birth, gentle mothering" by Sarah J Buckley, MD.  You can order it from Amazon or see her website www.sarahbuckley.com She has an excellent section about going overdue and the pros and cons for medical induction that you should be aware of before you consent.  Her book gives both sides of the story and you will feel informed and empowered to make the choice that is right for you.
I guess the most important thing to remember is that it is "your body, your baby and your choice".  No matter how much pressure you may be getting from people to induce labour, they can't force you if you do not feel it is right for you. 
Lastly, if you do decide to have acupuncture or medical induction, being mentally prepared and relaxed will help it to be a gentle and natural experience.  You can do it!
Christa