Dear Christa,
I just thought I'd check in with you and let you know we had our little miracle join us earth side on Monday 6th February.
The birth was everything I had wished, planned, prayed and dreamt of plus more. I had been listening to my Hypnobirthing tracks I had purchased off iTunes for a number of weeks and had actually used them frequently as a tool to get me to sleep for many of the previous weeks leading up to birthing day. I had my affirmations and visual aids printed and would also often visit them and silently go over them daily.
I can honestly say I wasn't in the slightest fearful or anxious about the labour. That seems to be the question everyone likes to ask when they see you close to your due date however I would always respond positively and state I was excited to see the amazing ability of what my own body is designed so delicately to do. I'm sure people thought I was naive however I knew what my body needed to do and trusted it would do it when the birthing day came around.
When it did, I was awoken to what I thought were Braxton Hicks as I had been experiencing them for many weeks prior. I sent my husband Josh off to work in the morning and for a couple of hours continued to experience very mild surges (they were however vey inconsistent and not all that intense so I continued to think they would just go away). I went about my morning very easily doing household chores until I began to notice a pattern in the surges. At this point they were every 4 minutes however I was still telling Josh not to hurry home as they still may go away. I was walking between the surges and even practising some basic yoga telling my body to open up and all the while referring to my affirmations.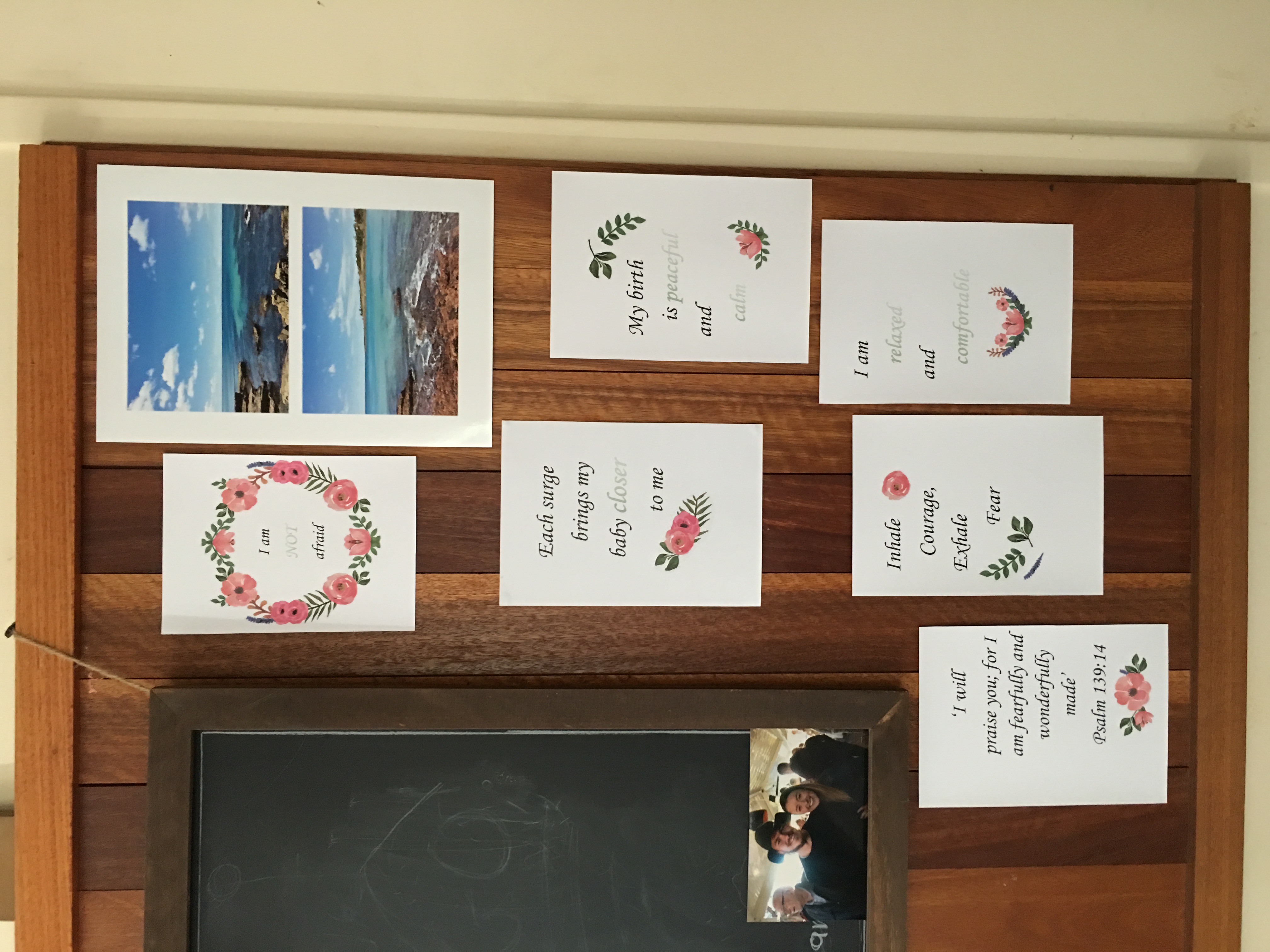 When Josh arrived home I had begun vomiting and noticed my body start to tremor. I recognised this as perhaps a sign of transition however as it had only been a couple of hours of mild surges, I was still in denial! Lucky we left for the hospital when we did however because as soon as we arrived and I began walking up to the birthing suite I began bearing down! We arrived at the hospital at 11am and our little miracle was born at 11:18am. I refused to get on the bed as the midwife instructed I do (thinking of your advice in my head "avoid getting on the bed!") and birthed our little man into the world standing up supported by my husband.
Christa, I am so thankful and forever grateful for everything you taught Josh and I in our Birth Toolkit class. I felt so incredibly prepared mentally for the birth and was confident my body would do as it is designed to do when birthing our baby into the world. I would often go through the workbook you gave us and was constantly refreshing myself with the different techniques we discussed in class. I was able to have an empowering and amazing birth thanks to you and your guidance. I will most certainly be recommending you and your expertise to anyone that will listen!
Thank you so much again Christa.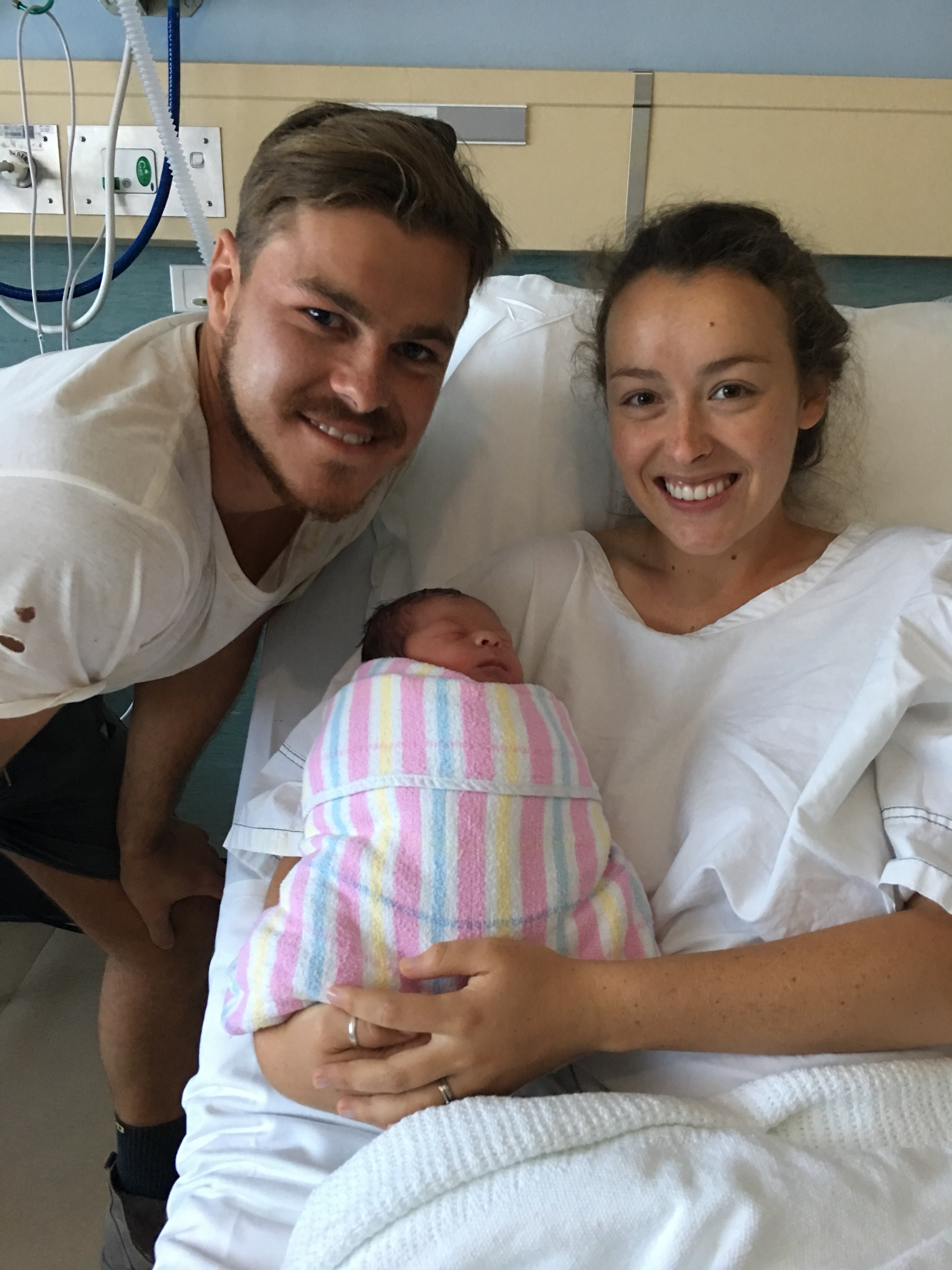 An Australian childbirth education expert is set to deliver a world first for parents who birth their babies via planned caesarean. The program promises to prepare parents for a positive and empowering caesarean birth experience utilising hypnotherapy techniques!
Women across the globe are terrified of childbirth; which is not surprising when Hollywood movies and shows like One Born Every Minute make it look horrific. Even Robbie William's recent live Twitter about his wife's labour, although very humorous, made the whole process appear so painful. When a caesarean birth is suggested, fear can spiral out of control. Well, finally there's a solution – and it is home grown here in Australia.
Hypnobirthing Australia™, the fastest growing national childbirth education course in Australia, has today announced the launch of 'The Positive Caesarean Birth' program.
Australian childbirth education expert, Clinical Hypnotherapist and program founder Melissa Splisted says, "It seems unfair to me, that parents who are preparing for a natural birth have access to positive childbirth preparation, such as our regular Hypnobirthing Australia course, however when a caesarean is needed, mothers are often very nervous and scared leading up to the birth and have had no tools to utilise in order to remain calm. Considering that approximately 30% of babies in Australia are now born via c-section; this program has the potential to help thousands of families – which is great news for mums and babies.'
Practicing midwife and childbirth educator Nicole Wyborn from Newcastle remarked, 'I often have women crying and scared on the way to theatre. It is wonderful that parents will now have access to this preparation.'
Elizabeth Guthrie from Brisbane was one of the first mums to take advantage of the program. 'I refused to be railroaded into a horrible birth just because it was going to be in an operating theatre. This was the only birth this baby was going to have and whilst I could do something about it, it was going to be amazing.'
Elizabeth says, 'My anaesthetist was fascinated at how hypnosis and drugs could work together to produce such awesome results. And our Paediatrician continues to advocate for immediate skin to skin as optimum for every birth'.
Ms Spilsted said that she is amazed that no-one ever thought to provide this preparation and support to parents requiring a caesarean birth in the past. 'When mothers are informed and relaxed – they and their baby, are more likely to have a calm and positive birth experience. The empowerment that the mother feels then flows through to parenting. It just makes sense that we do all that we can to ensure that our birth is safe, calm and a positive experience – regardless of how our baby comes into the world.'
Parents who attend the course learn how to utilise relaxation, breathing and hypnotherapy techniques leading up to and during the birth to help reduce stress levels. Baby friendly practices (such as skin to skin contact) are also discussed, however these preferences are subject to individual circumstances and medical advice.
The hypnotherapy album 'Caesarean Birth – Calm and Relaxed' that accompanies the course is also available through iTunes and the Hypnobirthing Australia website.
'I am a passionate advocate for all parents having access to quality and positive childbirth education. Less fear and more joy is my motto! It is exciting to know that 'The Positive Caesarean Birth' program has now become available Australia-wide through Hypnobirthing Australia's network of caesarean-trained practitioners – comprising of midwives, clinical hypnotherapists, psychologists, doulas and childbirth educators.'
For more information visit www.hypnobirthingaustralia.com.au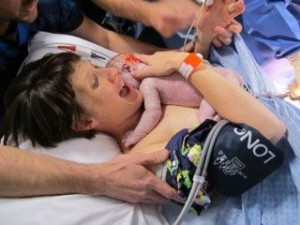 There are SO MANY options to help you birth naturally. It is usually not enough to just want it, you have to be prepared! Here is a basic list of some of the things to look into if you would like to have a natural birth.
1. Doula services
In my view, a doula is absolutely essential in our current society.  There is so much fear and misinformation floating around, it's no wonder so many women are having awful experiences.  A doula can be with you during the birth itself to help you through, encourage you and give you confidence in yourself.  BUT also, she can be a complete resource for information during your pregnancy.  If you have questions, she's likely to be able to direct you to the answers! And this is particularly necessary when navigating our maternity system which is full of policies, procedures, tests and (often unnecessary) interventions.  You can read about my services here.
2. Midwife care
If you want woman-centred care, a midwife is the way to go.  Of course there are some great OB's out there, but it's worth considering that OB's are specialists in complications whereas midwives are specialists in normal birth.  OB's will also generally not be there during the birth except for right at the end to catch the baby.  The optimum situation is when you are cared for during labour by a midwife you know and trust.  If you go through the midwife clinic at the hospital, or have an OB, you will be cared for by whichever midwife happens to be on duty during your birth.  To have a midwife you know attend you there are only 2 options:
- hire a private midwife for a home or hospital birth
- go through the caseload/midwifery group practice for one-to-one midwifery care (not all hospitals have this program but it is worth asking!!)
3. Hospital, birthing centre, homebirth
There are a few different options for where you birth your baby and these options differ from area to area. Some "birthing centres" are located inside a hospital.
4. Birth Plan
This is an essential tool to help communicate and discuss your birth preferences with your care provider.  A doula can help you go through all your options and provide information to help you decide. If you need help with this, contact me here.
5. Hypnobirthing
I am a HUGE fan of hypnobirthing.  Mothers who use hypnobirthing to prepare for birth, experience less pain, less interventions and generally have a better birth experience.  It's such a peaceful, joyful way to birth.  You can watch some great videos on hypnobirthing here.
6. Other birthing methods/tools
For some, hypnobirthing just doesn't sit right or fit within their belief system and that's ok! There are heaps of other tools that can help to have a smoother and more positive birth.  It's all about expectations and understanding how your body works so you can work with your during labour. I have an awesome class which covers over 50 tools that can help during the birth (including hypno-tools).  You can read about it here.
7. Books and DVDs
There are so many inspiring books to read and DVD's to watch!! I have many resources that I lend to clients and you can also find a list of my favourites here.
8. Yoga and Pilates
These are great ways to prepare your body for birth.  Yoga in particular includes breathing and meditation techniques which are very helpful and calming.
9. Physiotherapy, Osteopathy, Chiropractic, Bowen Therapy, Naturopathy, Kinesiology, Other Natural therapies
There are a TONNE of natural therapies that can help with common pregnancy complaints.  The wisdom found in these modalities will blow your mind.  The most powerful thing about natural therapies is that they acknowledge the mind-body connection and seek to treat the root cause of something rather than just the symptoms.
10. Health and fitness
Finally, it's super-helpful if you can look after yourself during your pregnancy.  EAT HEALTHY!! And light exercise can increase your chances of a straightforward birth and recovery.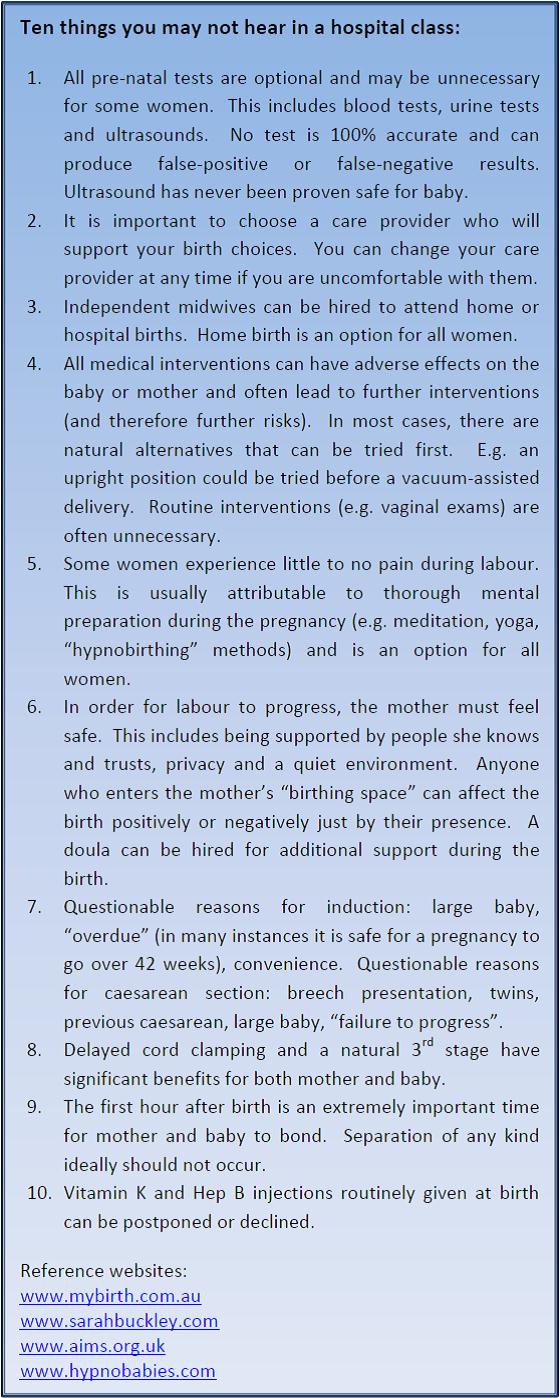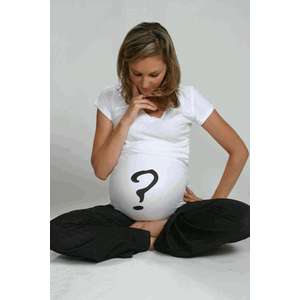 In my classes, my sole focus is to educate women about their choices for birth. Many of the things I talk about, one would not hear in a conventional hospital class. This is because, unfortunately, the hospital system is not set up to empower women but to control risks. In an effort to streamline care and minimise liability, a crucial element has been omitted from their system – supporting mothers to make truly informed decisions.
There is a significant difference between informed consent and informed choice, the former being what is most often practiced in pre- and post-natal care. Informed consent is where the caregiver provides information on a particular procedure which they are recommending. The intention is to provide all the risks and benefits of the procedure so that the "patient" (i.e. expectant mother) can give consent. Due to time constraints (or simply convenience) however, the information is often not thoroughly explained and is usually presented in such a way so as to "convince" the woman that the procedure is necessary and the risks acceptable. The focus is on obtaining consent rather than exploring options. In fact, the woman may not be aware that options even exist!
This contrasts greatly with informed choice, which involves full disclosure of all options (including options that the caregiver may not personally recommend) and an open exploration of the risks and benefits of each. By "open", I mean that:
different perspectives are discussed (i.e. differing views within the "birthing community" )
genuine discussion is facilitated (no coercion or judgement)
valid information is shared (where possible, sources and studies should be cited)
information is presented in an unbiased manner (or bias should be disclosed)
where time allows, women are encouraged to do further research at home before making a decision
'Waiting' or 'doing nothing' are also valid options to discuss.
The focus is on mothers making decisions based upon high quality information which they can then consider in reference to their own feelings and values. The "right" choice will be different for everyone and it is the woman who determines what is right for her and her baby. This decision-making process is far superior to the informed consent model.
There are a few key principles related to making informed (birth) choices:
There are risks and benefits to EVERY test and procedure.
You can accept or decline ANY test or procedure.
There are vastly different views amongst birth experts (i.e. doctors, midwives, researchers etc.) as to what tests and procedures are necessary or safe and in what instances they should be used.
Be aware that statistics and studies can sometimes be misused or misrepresented. For example,
a risk may "double" (i.e. it has increased by 200%) given a particular set of circumstances, which sounds quite alarming, but if the risk was 0.1% in the first place it has only doubled to 0.2% which may be acceptable to you.
Some studies are inadequately designed or controlled and therefore produce inaccurate results. Sometimes professionals mistakenly continue to cite these studies to justify certain procedures. (Check commentaries/critiques of studies to get the full picture).
Make choices that feel right for you. Your intuition is just as valuable as an expert's opinion (perhaps more so!).
Finally, take ownership of your decision. When talking about your decisions, rather than saying "my doctor/midwife said I had to do x", say "I/we chose to do x". You do not "have" to do anything – there is always a choice. Let your words reflect the active role you have played in the decision-making process.
Information on specific issues can be sourced from books, brochures, websites, documentaries and birth professionals (including doctors, midwives, birth educators and doulas). However, getting informed takes time and effort and some people prefer to just go with the flow. That also, is your choice.
In a broader context, informed choice is about living consciously and taking responsibility for your health. This can extend to such topics as vaccination, food, clean water, disease, and sustainable living (just to name a few!). There is a multiplicity of options out there in all facets of modern living. Seek out alternate views, get informed and make decisions that are true to you and your own set of values.
[Note: In this article I have referred to the mother/woman as the decision-maker. This does not diminish the important role that the father/partner has in supporting the mother, however ultimately the choice belongs to her as these choices affect her body. Moreover, only she can claim an intuitive connection with the baby that can guide her decisions.]
There are so many great resources so I will just start with books and DVDs that I have personally read/watched.  Please comment on what you would recommend in the discussion forum!  Many of these you can order from Amazon or even from your local bookstore.  I have provided websites where you can order directly from them.
Positive birth:-
Ina May's Guide to Childbirth
25 Ways to Awaken your Birth Power
Gentle Birth, Gentle Mothering, Dr Sarah Buckley  www.sarahjbuckley.com
Hypno- birth methods:-
Hypnobirthing the Mongan Method
Hypnobabies Home Study Pack  www.hypnobabies.com
Other Birth Methods:-
Gentle Birth Method, Dr Gowri Motha
Birth documentaries:-
The Business of Being Born www.thebusinessofbeingborn.com
Orgasmic Birth www.orgasmicbirth.com
What Babies Want  www.whatbabieswant.com
Birth As We Know It  www.birthasweknowit.com
Birth Into Being  www.birthintobeing.com
The Big Stretch   www.sarahjbuckley.com
Pre birth:-
It's Conceivable: Hypnosis for Fertility 
Post birth:-
Save Our Sleep, Tizzie Hall